May 17th, 2018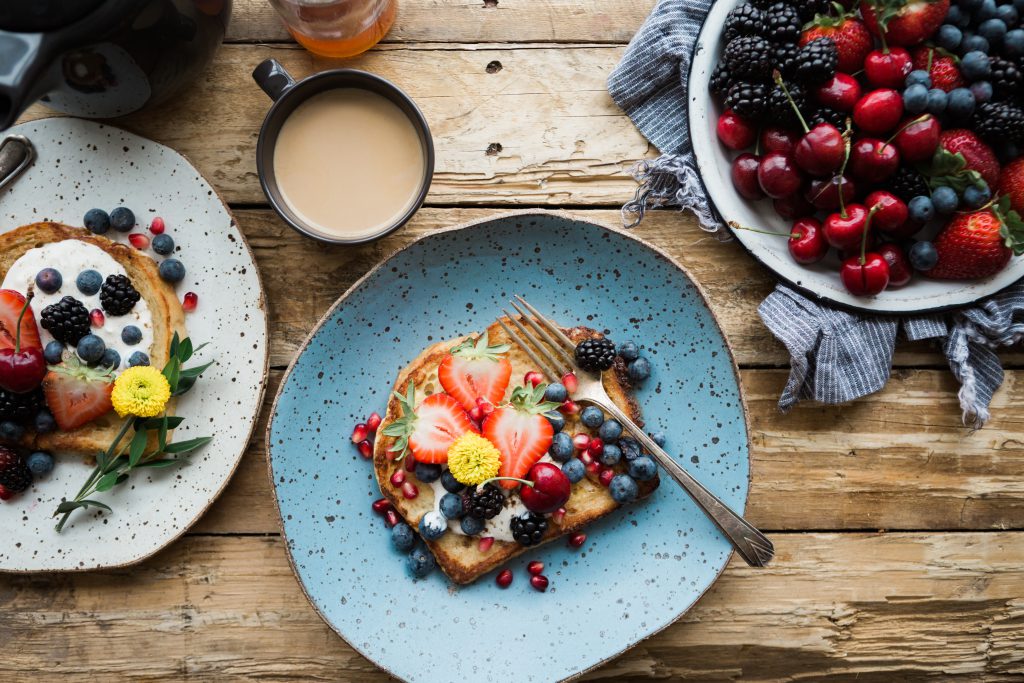 Brunch–the king of all meals! During the weekend, you don't have much on your plate and can relax to your maximum capacity.
Brunch is the decadent breakfast you serve later in the day. It affords you more time to enjoy those lazy weekend moments in pajamas.
We've gathered for you five easy yet savory brunch recipes to make and enjoy this weekend!
French Toast Bacon Butties
Do you want a really simple yet tasty meal that should be ready in 25 minutes? Nothing beats the taste and aroma of bacon butties made of white-sliced bread soaked in an egg mixture.
Proceed to serve it with a dusting of icing sugar and a drizzle of syrup. It's simply yummy! Get the full procedure at BBC good food.
Lemon Yogurt Cake
For a refreshing and fruity after-breakfast meal, you can never go wrong with lemon yogurt cake. Among the ingredients you'll need are squeezed lemon juice, flour, baking powder, eggs, and yogurt.
Serve this nutritious and delicious cake with your favorite hot drink. Food Network has the tutorial.
Sunny's Perfect Scrambled Cheesy Eggs
For a scrumptious meal, blend eggs with butter, freshly ground black pepper and cheese. Plus, cheesy scrambled eggs are best when you're too lazy to do much work.
The preparation and cooking should take 8-12 minutes. It tastes best when served hot. Here is the full recipe tutorial.
BA's Best Cream Scones
The name says it all, and the recipe works perfectly as it is. But a few upgrades and a couple of flavor add-ins will make your cream scones even tastier.
As always, the secret to enjoying most recipes is to serve when still hot–and these cream scones are no exception.
Nutella

 Pancakes with Boozy Hot Chocolate Sauce
A fantastic and highly indulgent brunch recipe is that of Nutella pancakes, served with drizzling creamy chocolate sauce. While it's optional, you can go an extra mile and add booze for a better treat.
After that, go ahead and take a seat and treat yourself while still in pajamas. Olive Magazine has the entire recipe.
As you relax in your apartment this weekend, why not try a few of these brunch recipes? If you're looking for an apartment in San Mateo, 888 San Mateo Apartments have all your essential amenities. To view the floor plans, call (855) 805-6160.