June 19th, 2018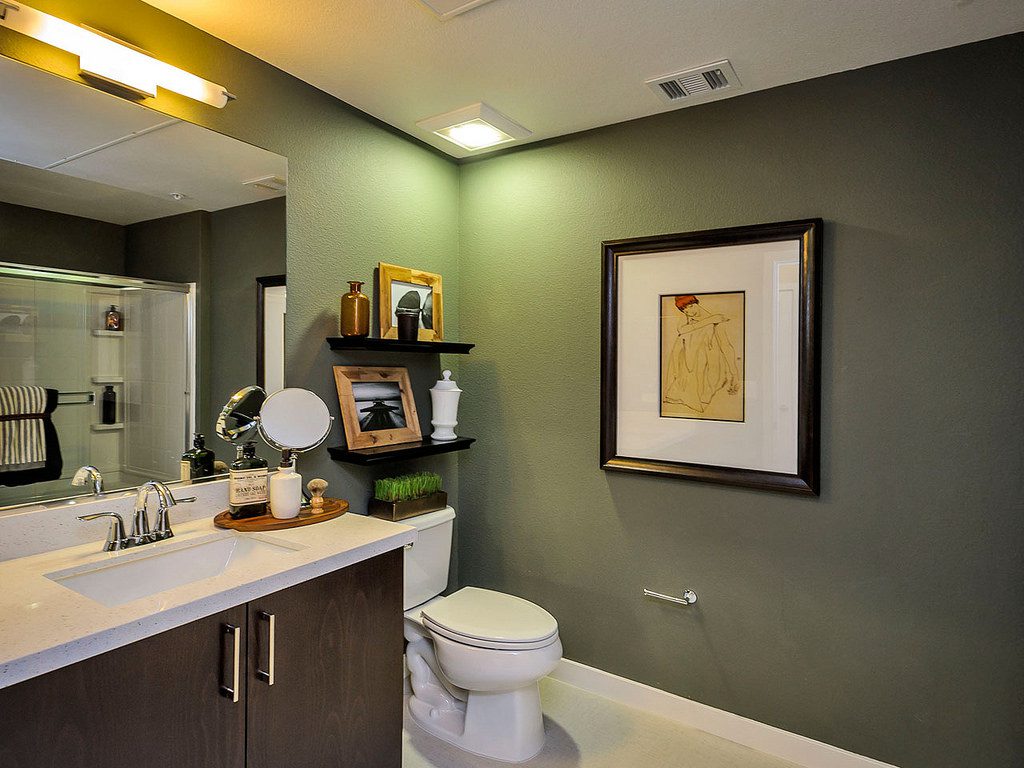 If you're like most residents of apartments in San Francisco, you enjoy coming home to a serene, well-kept home that provides a personal sanctuary — and this includes the bathroom. After all, it's usually the first place you see in the morning after waking up and the last you see before going to sleep at night. Following are just five of the many ways that you can decorate your bathroom to give it a finished, polished ambiance.
Go White
All-white bathrooms are reminiscent of high-end hotels and spas, and you can replicate this atmosphere by stocking up on plenty of thick white towels, bathmats, and accessories such as soap dispensers and wall decor. Consider adding a peace lily in a white pot — these plants feature elegant white flowers and glossy, dark-green leaves. They are known to have air purifying properties and thrive in locations that don't get a great deal of sunlight.
Go Beachy
Casual beachy styles are another good look for Bay Area bathrooms. Choose accessories made from beach glass, nautically inspired prints, and soap dishes in the shape of seashells to capture a maritime ambiance. Towels, washcloths, bath mats and shower curtains featuring blue-and-white vertical stripes convey a seashore theme.
Go Girly
If you're a girly-girl, let your bathroom decor reflect your true colors — pink, pastels and more pink. Think flowered shower curtains and bathmats, floral prints on the walls, and soap dishes and dispensers festooned with images of spring and summer blooms.
Go Country
Country casual is a good look for any bathroom and provides a sense of ease and comfort. Wall decor depicting peaceful pastoral scenes, shower curtains, mats, towels and washcloths in gingham or calico designs, and nature-inspired patterns on accessories such as soap dispensers combine to create a pulled-together country casual look that immediately transports you to a lovely old farmhouse surrounded by orchards and green fields.
Go Shabby Chic
Shabby chic is a charming hybrid of girly and country casual — think upscale flea market style. This might be the most fun way to decorate a bathroom because it always seems to be a work in progress. For instance, those who go this route often come across quirky accessories or artwork that would be ideal in their bathroom.
At 888 San Mateo, we've got several floor plans available, from studios to two-bedrooms. Give us a call today to find out more about our lovely apartment community.